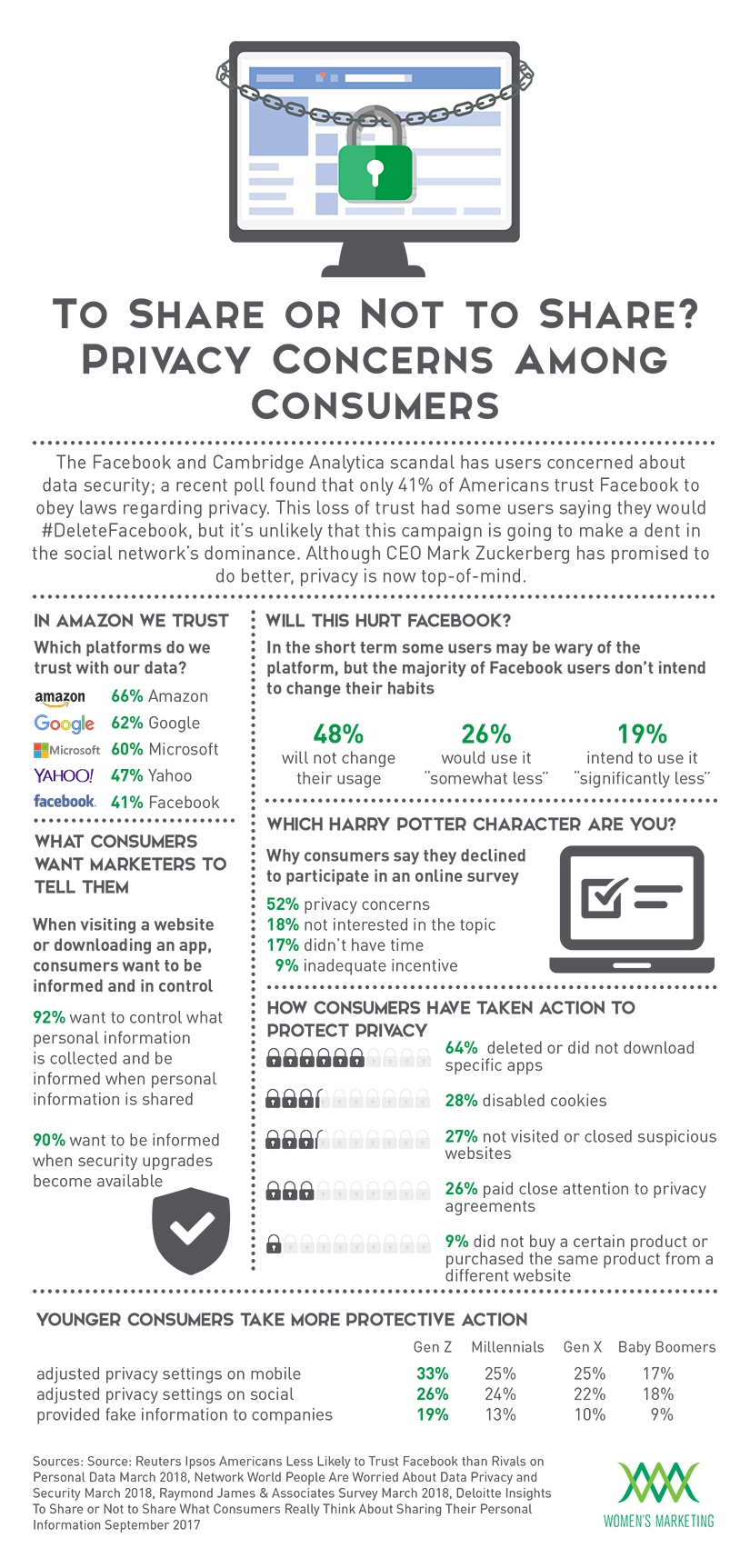 The recent privacy scandals concerning Facebook and Cambridge Analytica has users concerned about data security. A recent poll found that only 41% of Americans trust Facebook to obey laws regarding privacy. This loss of trust had some users saying they would #DeleteFacebook, but it's unlikely that this campaign is going to make a dent in the social media network's dominance. Although CEO Mark Zuckerberg has promised to do better, privacy is now top-of-mind for consumers. In our infographic, we reveal which platforms consumers trust and what actions they are taking to protect their privacy.
Which platforms do we trust with our data?
66% Amazon
62% Google
60% Microsoft
47% Yahoo
41% Facebook
Women's Marketing offers deep insight into consumer behavior and understands what moves them along the path-to-purchase. Contact us today to learn how our suite of marketing services can help your brand grow.