Ok brands, time to wise up to Boomers. We have addressed Gen Z and Millennials, and while those generations hold tremendous influence in our economy and future, Boomers are changing as a result of COVID-19 and their wealth is significant. Though certainly at a slower pace than younger generations, Boomers are adopting digital habits because of the pandemic—most notably, 45% are shopping more online now. And though Boomers do love the in-store experience and will return once they feel safe to do so, certain habits created now will likely stick. Just as with other groups, Boomers are feeling increasingly stressed and anxious; brands would be wise to help these consumers with health, wellness, and a sense of control.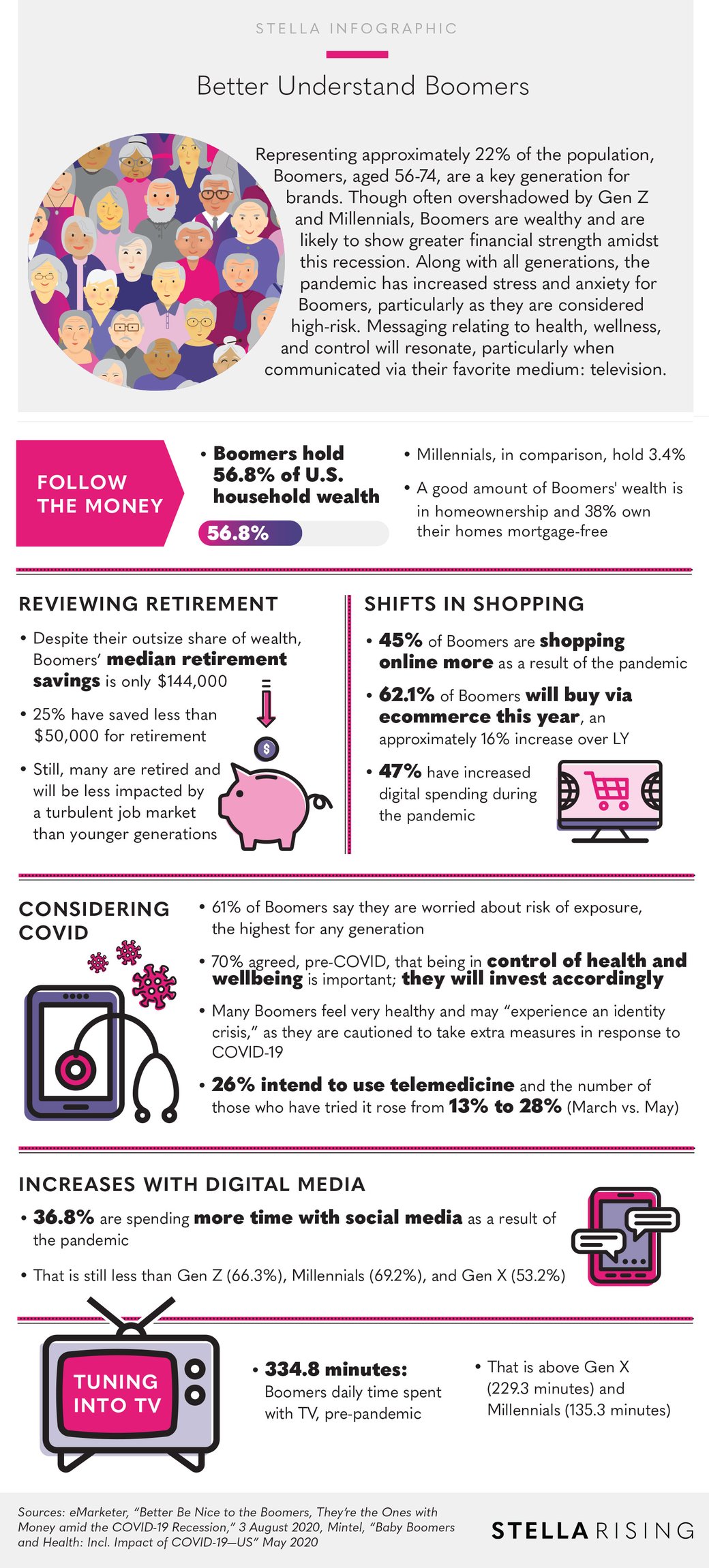 The Top Takeaways: Boomers in 2020
Boomers make up approximately 22% of the population and are aged 56-74

Boomers hold 56.8% of U.S. household wealth

which is tremendous when compared to Millennials, who only hold 3.4%

45%

of Boomers are shopping online more as a result of the pandemic

62.1%

of Boomers will buy via ecommerce this year, an approximately 16% increase over LY

47%

have increased digital spending during the pandemic

334.8 minutes

: Boomers daily time spent with TV, pre-pandemic

That is above Gen X (229.3 minutes) and Millennials (135.3 minutes)
At Stella Rising, we drive revenue and profitability for brands in the consumer products space. Looking to transform your brand for growth in the new normal? Connect with us.