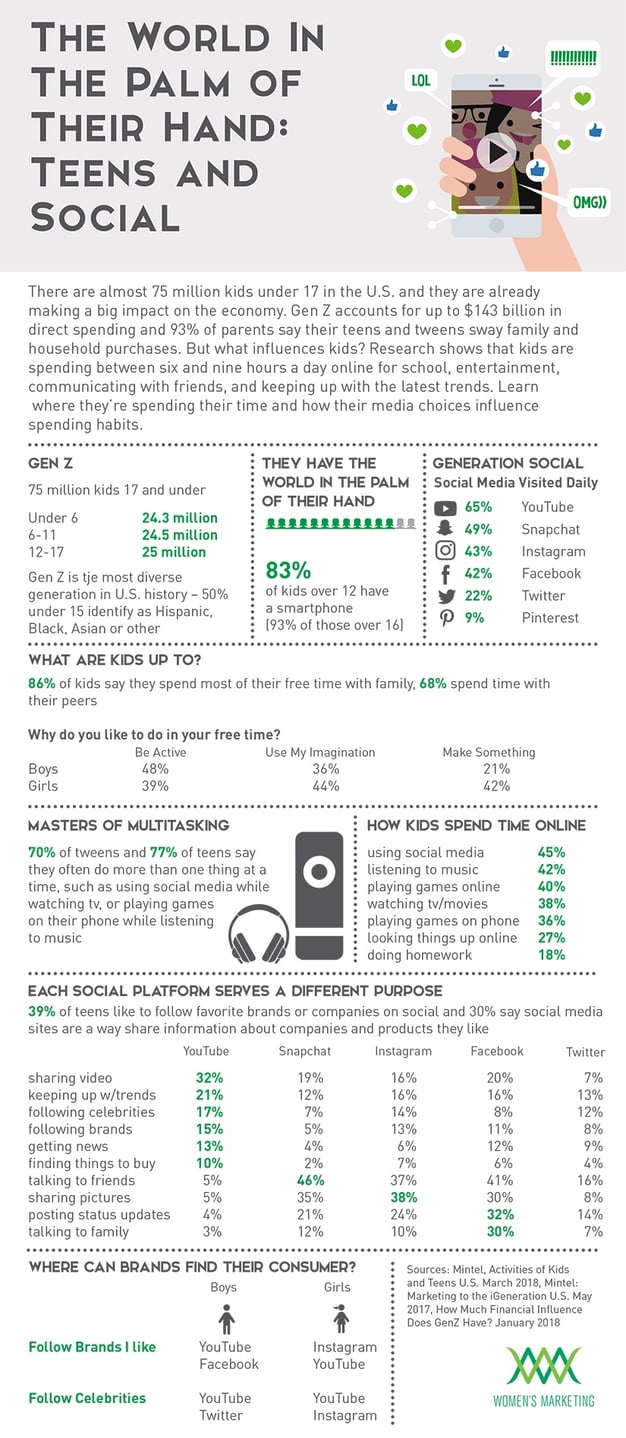 There are almost 75 million kids under 17 in the U.S. and they are already making a big impact on the economy. Generation Z accounts for $143 billion in direct spending and 93% of parents say their teens and tweens sway family and household purchases. But what influences kids? Research shows that kids are spending between six and nine hours a day online for school, entertainment, communicating with friends, and keeping up with the latest trends. In our infographic, we explore Generation Z's relationship with social media and how it influences their spending habits.
Generation Z's Favorite Social Media Platforms
Social Media Visited Daily (select all that apply)
65% YouTube
49% Snapchat
43% Instagram
42% Facebook
22% Twitter
9% Pinterest
Women's Marketing offers our clients best-in-class marketing strategy and media services. Contact us to learn how we can help you target your ideal consumer.