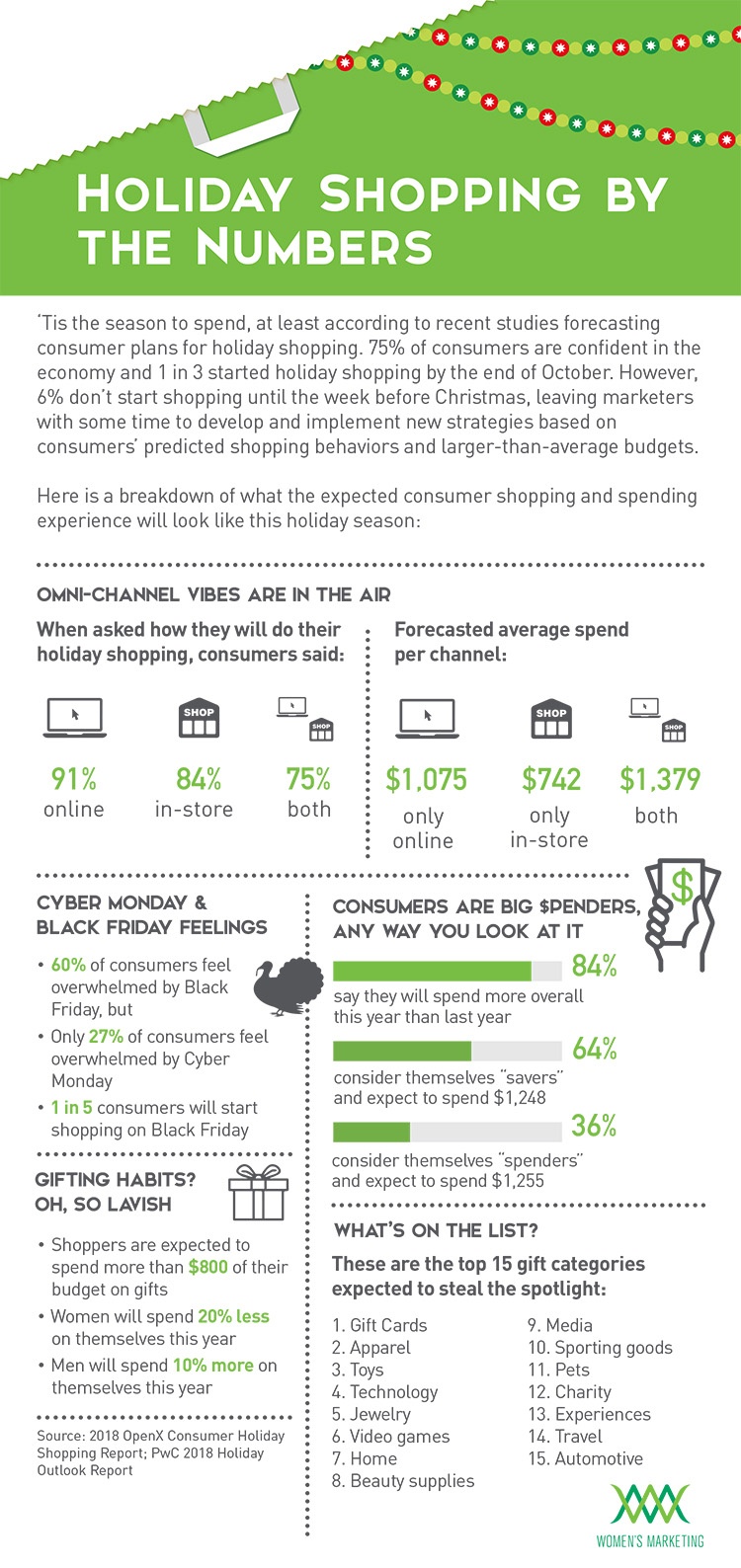 'Tis the season to spend, at least according to recent studies forecasting consumer plans for holiday shopping. 75% of consumers are confident in the economy and 1 in 3 will have started their holiday shopping by the end of October. However, 6% don't start their shopping until the week before Christmas, leaving marketers with some time to develop and implement new strategies based on consumers' predicted shopping behaviors and larger-than-average budgets.
Here is a breakdown of what the expected consumer shopping and spending experience will look like this holiday season:
Omni-Channel Spending
Each consumer will spend the following, on average, per channel:
-Online: $1075
-In-store: $742
-Both: $1379
Black Friday vs. Cyber Monday
60% of consumers feel overwhelmed by Black Friday, yet 1 in 5 will start shopping on that holiday.
In contrast, just 27% of consumers feel overwhelmed by Cyber Monday.
Gifting Habits? Oh, So Lavish
Shoppers are expected to spend more than $800 of their holiday budget on gifts.
The Top 10 Gifts on the Shopping List:
1. Gift Cards
2. Apparel
3. Toys
4. Technology
5. Jewelry
6. Video Games
7. Home
8. Beauty Supplies
9. Media
10. Sporting Goods
Women's Marketing has a deep understanding of industry trends and what consumers want from brands. We have an extensive history of developing retail and e-commerce strategies across a multitude of categories. Interested in learning more insights on the holiday shopper? Reach out today!