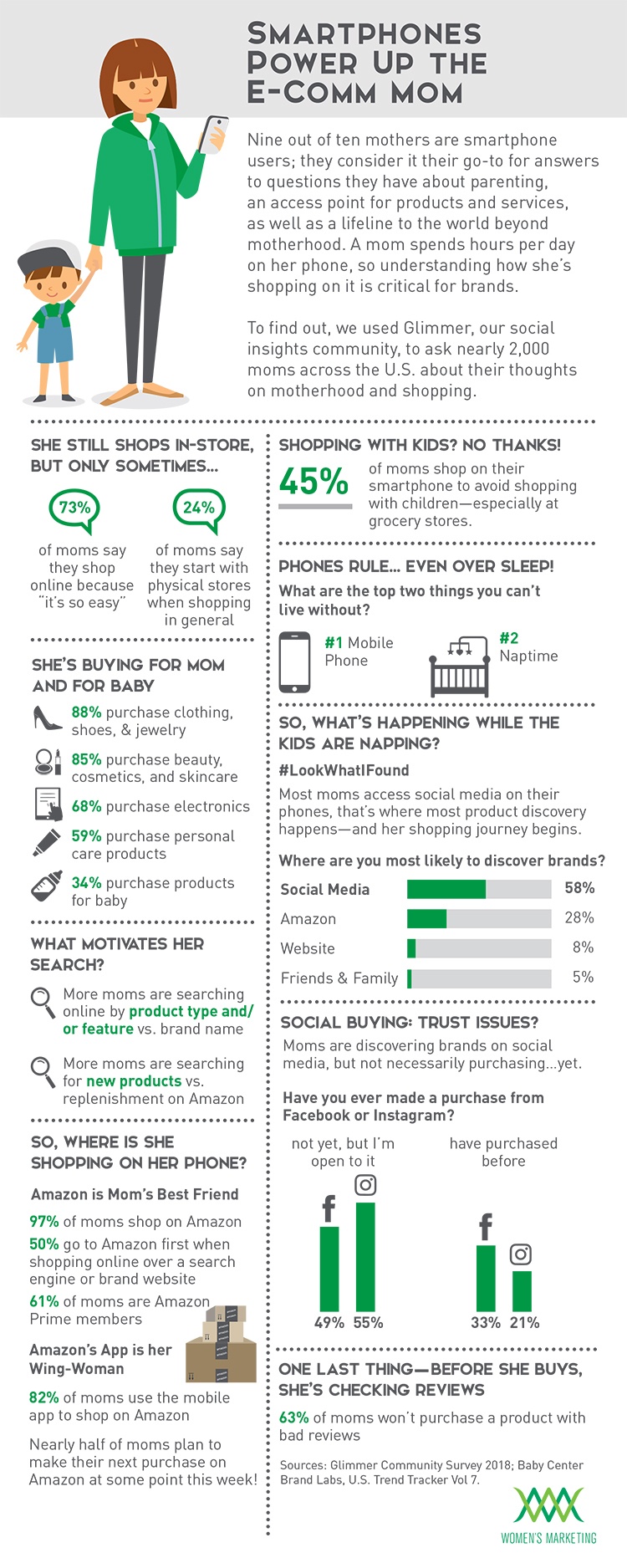 From how she's searching to what she's buying, our infographic takes a look at the relationship between mom and her smartphone shopping habits.
She Still Shops In-Store, But Only Sometimes
73% of moms say they shop online because "it's so easy"
24% of moms say they start with physical stores when shopping in general
Phones Rule... Even Over Sleep!
What are the top two things you can't live without?
#1 Mobile Phone
#2 Naptime
Amazon is Mom's Best Friend
97% of moms shop on Amazon
82% of moms use the mobile app to shop on Amazon
63% of moms are Amazon Prime members
Nearly half of moms plan to make their next purchase on Amazon at some point this week!
Learn more about how women shop on Amazon.
Women's Marketing offers insights on consumers and a suite of marketing services. Contact us today to learn how we can help your brand!